For so many years I thought I was straight. All of my relationships up to the age of 22 had been with men, so I was 100% heterosexual, right? Wrong. Oh boy, was I wrong. It took some time, but I realised that I like everyone. From then on, my life just got more exciting.
I have discovered so much more about myself and my sexuality, simply by diving in and trying things out. I've also discovered some important things by having sex with women, and realised how important certain things are. There were even things that I hadn't even thought about, despite the fact that they were important to me as a woman. So I thought that I would share them with you here.
1. Cleanliness is really important
The first woman I had sex with was a lot like me. We'd never been with anyone but men, so it was a first for us both. There was a lot of awkward flirting, and when we finally got down to business, neither of us were really as prepared for it as we should have been.
Now I usually keep myself neat and tidy. I regularly get waxed, because I love the smooth feeling it gives me. She hadn't been keeping on top of her hygiene, which I quickly discovered was a huge turn off for me. I worked through the discomfort I felt but it was not a pleasant experience. Afterwards she knew that something had been off, and it soured everything.
So what did I learn from this? It made me more aware of my pubic hair, making sure that I did keep everything under control even between waxes. I also took the time to be more cautious of my hygiene. It doesn't take much effort and you don't even need to scrub at your body to keep it clean. Simply using a little soap and water can go a long way. Anywhere there are folds you should pay more attention to, as you don't know what is hiding in there.
An important side note: make you sure look after your fingernails. Trim and file them to remove sharp and jagged edges. You don't want to slice them up! Give them a good clean too. There is nothing sexy about dirty fingernails.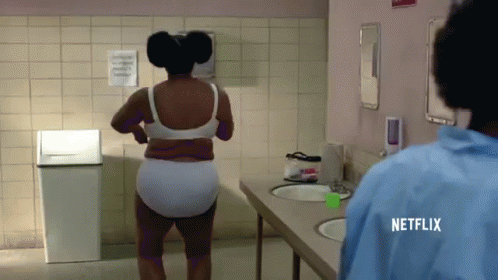 2. Know what you want
My first time having sex with a women was awkward and uncomfortable. I put it down to the fact that neither of us had done anything like that before, and so we both just assumed it was the way that it was. However, my next encounter with a different woman was the same. I was left wondering if this what sex with women was like.
I eventually was able to talk to my girlfriend about it. She, being more experienced than me, put me at ease. She pointed out that I was struggling because I had no idea what I wanted. As a result, she didn't know how to make me feel good. She was always clear about what she wanted, but I was not.
So I got to know myself a little better. Yes, that does mean that I spent a lot of time watching porn, fantasising about sex, and masturbating. I like to call it research. But it helped me a lot. I learned what I like and what I don't like. I even found some things that I thought I might like to try with my partner. If you don't know what you want, how can your partner give it to you?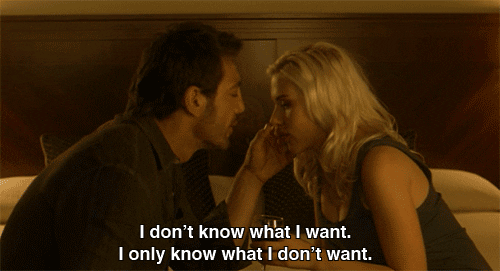 3. Changing your mind is okay
This leads nicely into my next point. Sex with women has been great for me. It has been fun and taught me so many things, but one of the most important things that I learned was that it is okay to change my mind.
One of the women I slept with was very into BDSM. Before her, my understanding of BDSM was limited at best. Anything I knew about it came from a Rihanna song. But this woman was really interested in it. One time she lifted her bed to reveal the storage was filled with equipment, and at the time I was overwhelmed but also intrigued. We decided to try out some light BDSM, though I found myself getting swept up in it.
We decided to try caning, since I enjoyed spanking a lot and wanted to try more. Almost as soon as we started I realised that it wasn't for me. She realised too and stopped the action, even though I hadn't used the safe word. We talked, and she reassured me that it was okay to change my mind in the middle of things. It was a huge eye opener for me and a lesson I'm glad I learned.
4. Speed doesn't equal orgasms
Orgasms for women take a little more work. Penetration isn't enough for a lot of women to get off. As a woman, I knew this. I knew that, for me personally, I need clitoral stimulation in order to feel really good. Yet when it came to having sex with women, I seemed to forget about this.
Instead of taking my time to ease my partner closer and closer to the edge, I lost patience. I wanted them to orgasm now, and so I started doing that thing I warn people not to do. I started speeding up. The moment that they seemed like they were enjoying it, I sped up in the hopes of getting them there quicker.
Thankfully, one of the women I'd had sex with was happy to be honest with me. They told me that the technique I was using wasn't working for them because I was changing it too much. Just when they started to feel good, I'd speed up and they'd lose their orgasm. So the next time you're with someone and they start moaning at the things you are doing, don't change it. Be patient and stick with it.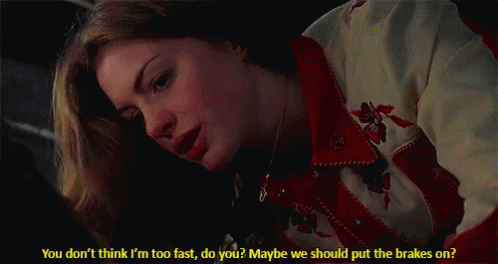 5. Relaxing will help you a lot
I love having sex. That said, there are some acts I enjoy more than others. Giving oral is one of my favourite things to do, and I quickly discovered that this was still the case when having sex with women. However, going down on a woman taught me an important lesson.
You need to relax. I quickly noticed that my body was aching more and more. My neck, back, tongue, arms. Absolutely every part of me could hurt sometimes because I kept myself stiff and rigid during sex. Even going down on a woman, I'd stick my tongue out and hold it firm, which meant that I couldn't go for as long as I wanted.
Honestly, you're going to save yourself a lot of pain and discomfort just by learning to relax. I found it so much easier to move my entire mouth to their pussy during oral. Really press your mouth against them and keep your tongue relaxed. Sounds like a simple trick, but it is effective! Plus, it means more of your tongue will touch their sweet spots.
What have you learned through sex?
I could go into all of the dirty details about my various sexual encounters with women, but those are stories for another day and another blog. Even when we don't think about it, we learn something new about sex with each partner. It might be something small, like the importance of eye contact. It could even be something big, such as a certain position really not working for you.
So I've told you the things I've learned from having sex with women. Now it's your turn. What have you learned from sex? Are there some important lessons you think everyone should know?
Latest posts by Lara Mills
(see all)