Porn has been a big part of 2016 for us. It has been an amazing way to cope with all of the things going on this year. Whether you are stressed with work or fed up with the events taking place around the world, porn is the ideal distraction.
We all like to watch different types of porn. You might be partial to lesbian porn, or maybe MILF. However, Pornhub has revealed in their 2016 year in review that there were a number of unusual growing searches throughout the world.
Here on the Escort Ireland blog we take a look at the kinky porn searches from around the world, and just why people have been searching for these kinky porn videos!
Bigger is better
Bigger is better, especially when it comes to porn. You'll see big dicks, large tits, and huge asses to admire. While these are some of the more popular searches, you'll find that they haven't proved to have quite the growth in searches as one kinky porn search in particular.
Countries all around the world have been going mad for giantess porn. It has proven to be most popular in the UK, with a 354% increase in the number of searches.
However, while the UK has been going mad for sexy giants, they aren't the only ones who love larger ladies. Poland, Spain, and Italy all love to watch giantesses doing their thing.
So what makes us look for giantess porn? The majority of the videos feature a "giant" using "men" as dildos. They toy with them before using their entire bodies to pleasure themselves. The "men" are, of course, simply toys, but the effect is enough to turn us on and leave us wanting more.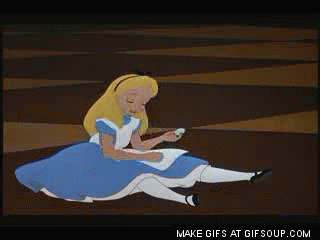 Talk nerdy to me
There has never been a better time to be a nerd. There are so many different superhero films coming to the big cinema screens that we could easily spend all of our time watching our favourite comic book heroes.
But there is one comic book character who has made an even bigger impact than all of the others. Thanks to last year's Suicide Squad movie, Harley Quinn has become one of the most searched for characters in the history of the internet.
The USA, the UK, France, Australia, Brazil, Mexico, and Spain all went crazy for the supervillain. We suspect it might have had a lot to do with the fact that Margot Robbie looks so hot in the costume. She wears short-shorts and rocks the "daddy's lil monster" t-shirt like no-one else… and those heels she wears leave you hoping she'll stomp all over you.
Comic book characters weren't the only areas of geekdom that featured in Pornhub's 2016 year in review. Star Wars also made a big appearance. It might have been a knock-on effect from 'The Force Awakens' the previous year, or it might have something to do with the popularity of 'Rogue One', which released right at the end of 2016.
Either way, there are plenty of porn parodies out there for you to enjoy, which explains why it has been such a popular search. The USA, Brazil, Mexico, Sweden, Argentina, and Belgium were all hoping that this was the porn they were looking for.
Press start to continue
It wasn't simply movie geeks who gave us some kinky porn searches for 2016. Gaming geeks will be pleased to know that they added some of their favourites to the list.
If you wanted to create your own world for porn then Minecraft was the search for you. Minecraft porn proved to be a popular search in Canada, Poland, and Argentina. The unusual graphics of the game seem to have tempted people to create their own porn parodies with blocky cocks and pixels everywhere!
In Germany, Skyrim was one of the more unusual porn searches last year. In fact, there was a huge increase in the number of searches, with 239% more searches than there were previously. We believe that this is thanks to the remastered version you can get for current-gen consoles, and because the PC versions have so many mods you can have your dragonborn walk around completely naked!
Pokémon Go was by far one of the biggest talking points this year, which pretty much everyone and their mother using their phones to catch imaginary animals out in the wild. So, of course, this inspired people to go looking for porn. It shouldn't be surprising, seeing as people used the game to take dick pics, using the phallic-looking "Diglett" to cover up their hard cock.
It also inspired a range of sex toys for people to use, and so people wanted to see sexy Pokémon get it on. Mexico and Russia both went mad for it! They wanted some kinky porn to watch while they played with their Pokéballs.
And the winner is…
However, perhaps the most unusual search on this list comes from Japan. In Japan, they had one very clear idea of what they wanted to watch. They wanted to see "Japan sex game show".
Given the different unusual game shows Japan has become known for we shouldn't really be surprised. There are some requiring you to throw a spinning top onto a table with a hole in it… but the hole also leads straight to someone's ass and the spinning top has a sharp needle as the point. There are even some where random items around the room are made of chocolate and you have to guess which items you can eat by biting them.
But the Japan sex game show search really shows how much the country loves game shows. It is by far the most popular growing search from 2016, as it saw a huge 957% increase! The different sex game shows you can find online don't really tell us what to expect, but they are definitely unusual and make for some really kinky porn!
Kinky porn searches
This is just a brief look at the different kinky porn searches we saw in 2016 from around the world. Some countries went ga-ga for Harley Quinn, while others wanted to be stomped on by a giantess.
Personally, I am more than happy looking up lesbian porn… but what about you? Are you guilty of searching for any of the above kinky porn videos?
You can let us know what you think by leaving a comment in the box below or by heading over to the Escort Ireland forum. Join in the discussion and see what others have to say. You could even tell us about the kinky porn you have watched before! Have you been kinkier than the top growing searches of 2016? And what should we expect the next big porn searches in 2017 to be?
Lara Mills is a writer who has four years of sex industry expertise behind her. Since she entered the adult industry, she has worked on the Escort Advertising forums, before moving into her current role three years ago.

Since then she has gained a fine reputation with her blogs on sex advice, sexual health and amusing news stories from around the globe. She is also a campaigner for the rights of sex workers from all over the world.

In her spare time, Lara keeps herself active by going running, and is something of a film buff. She also loves to go travelling.
Latest posts by Lara Mills (see all)